Product Description
Mobile phones must have antennas.

With the evolution of 1G, 2G, 3G, and 4G, the communication frequency of our mobile phone is gradually developing to the high-frequency band. As a result, high-frequency PCB came into being as the times require.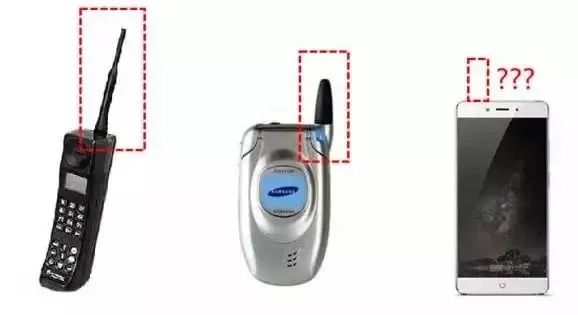 The evolution process of the mobile phone antenna
The higher the frequency band of mobile communication, the shorter the wavelength and the shorter the antenna.
After the antenna became shorter, it gradually changed from the prevalent external antenna to the prevalent built-in antenna.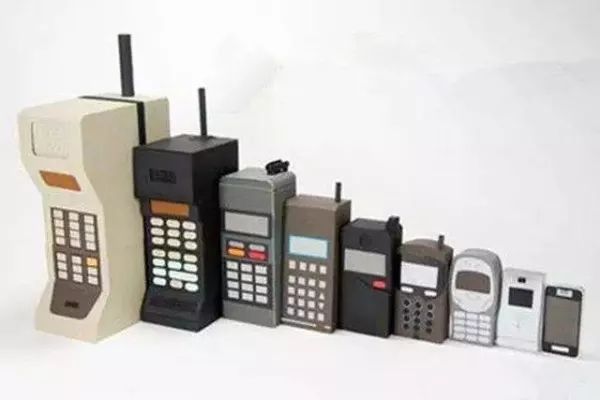 With the progress of science and technology, mobile phones are becoming smaller and smaller.
Antennas are hidden in mobile phones, and there's more than one antenna.
In addition to the main communication chip used to access the operator network, mobile phones also have Wi-Fi function, Bluetooth function, GPS function, and NFC function, which require different antennas.
Even the charging coil is a kind of antenna, which is becoming more and more popular nowadays.

Cell phones are crammed with all kinds of antennas.

These antennas, which are not what we usually know, have now become little pieces of metal. For different purposes, there are different antenna lengths.

Antenna Length for Various Purposes.
The built-in antenna is generally divided into three processes:
The first is FPC (Flexible Printed Circuit).
FPC PCB Antenna, Flexible Circuit Board Antenna
FPC antenna (some mobile phone internal wiring, also FPC)
Simply put, it's a wire made of plastic film with copper film in the middle.
Let's take the iPhone as an example. From the first generation of the early iPhone, it was designed with the FPC antenna.
The second is LDS (Laser-Direct-Structuring) technology.
LDS antenna
This is not complicated, that is, after laser carving the shape on the plastic support, then plating the metal. Samsung's S9 mobile phone is the LDS solution.
The third, and the last, is the favorite "metal frame" scheme.
Metal Medium Frame Antenna
That is to say, the metal frame of the mobile phone is directly used as an antenna.
Metal-framed antenna used in the iPhone 4.
What effect does 5G have on mobile phone antenna?
The 5G band is also divided into low-frequency band and high-frequency band.
In fact, the frequency of the 5G low-frequency band is similar to our current 4 G band, so the difference in antenna length will not be too big. However, in order to achieve the required transmission rate of 5G, it is necessary to consider increasing the number of antennas.
This is currently a very popular MIMO multi-antenna technology.
MIMO(Multiple-Input Multiple-Output)
For example, 4 x 4 MIMO is four antennas at the transmitter and four antennas at the receiver.
To cram so many antennas into already crowded mobile phones is obviously another challenge for mobile design engineers.
How to use antenna in 5G high frequency band?
If the low-frequency band is only a few antennas, but also more tolerable, the high-frequency band antenna, can not imagine...
At 5G high frequencies, the communication wavelength becomes millimeter-scale (millimeter-wave), and the antenna size is reduced to several millimeters. Such electromagnetic waves have very high frequencies and very large attenuation in the air.
In order to reduce the attenuation, the antenna array, which is based on the MIMO just now, should be further strengthened.
The base station, needless to say, dense antenna...
The antenna of mobile phones is also made into arrays (4 x 4, 8 x 8...).
At present, it is likely that the antenna is built-in and placed inside the back shell of the mobile phone (it is unlikely to be on the side, there is not enough space). If so, there will surely be fewer and fewer metal back covers for 5G mobile phones in the future, replaced by plastic, glass, ceramics, or other new materials.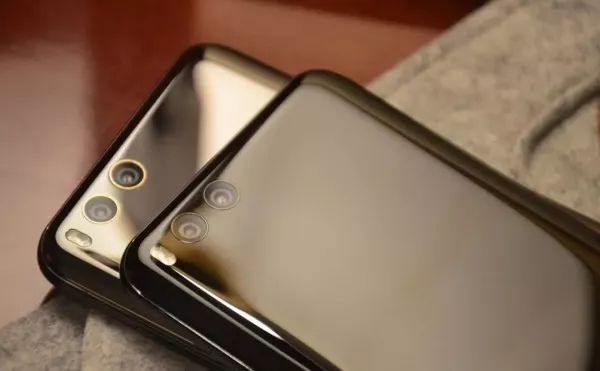 Mobile phones with ceramic back cover
Flexible PCB is widely used in mobile phones, especially smartphones. It can be divided into FPC for camera, FPC for module, FPC for battery, FPC for capacitive screen, FPC for keypad, FPC for antenna, etc.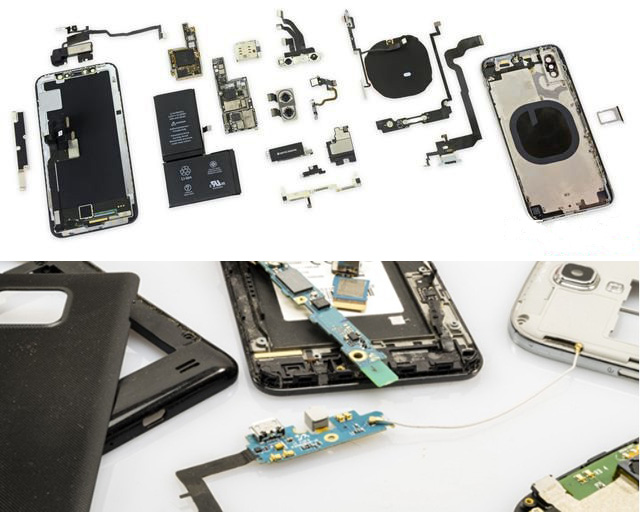 ---
Advantages of Flexible Circuit Board
Flexible printed circuit boards are printed circuits made of flexible insulating substrates, which have many advantages that Rigid printed circuit boards do not have.
1. Free bending, winding and folding, arbitrary arrangement according to space layout requirements, and arbitrary movement and expansion in three-dimensional space, so as to achieve the integration of component assembly and wire connection;
2. The volume and weight of electronic products can be greatly reduced by using FPC, which is suitable for the development of electronic products in the direction of high density, miniaturization, and high reliability. Therefore, FPC has been widely used in aerospace, military, mobile communications, laptop computers, computer peripherals, PDA, digital cameras and other fields or products.
3. FPC also has the advantages of good heat dissipation and weldability, easy assembly and low comprehensive cost. The design of soft-hard combination also makes up for the slight deficiency of flexible substrates in component bearing capacity to a certain extent.
---
Main raw materials of FPC
Its main raw materials are right: 1, base material, 2, covering film, 3, reinforcing, 4, other auxiliary materials.
1. Substrate
1.1 Rubber Substrate
There are three main parts of adhesive base material: copper foil, glue, and PI. There are two kinds of single-sided base material and double-sided base material. Only one side of copper foil is single-sided base material, and two sides of copper foil are double-sided base material.
1.2 Rubber-free Substrate
The non-glue base material is the base material without the glue layer. Compared with ordinary glue base material, it has less middle glue layer, only copper foil, and PI. It has thinner, better dimensional stability, higher heat resistance, higher bending resistance, better chemical resistance, and other advantages than glue base material. Now it has been widely used.
Copper foil: At present, the thickness of common copper foil has the following specifications: 1OZ, 1/2OZ, 1/3OZ. Now, the thinner copper foil with 1/4OZ thickness is introduced. But at present, this kind of material has been used in our country and is being used in the ultra-fine line (line width and line spacing are below 0.05MM). With the increasing requirements of customers, this kind of material will be widely used in the future.
2. Covering film
There are three main parts: release paper, glue, and PI, which are only glue and PI in the final product. The release paper will be torn off in the production process and will no longer be used (there is foreign body on its protective glue).
3, reinforce
For the specific use of FPC materials, use in a specific part of the product to increase the support strength, make up for the FPC more "soft" characteristics.
At present, there are several kinds of commonly used reinforcing materials as follows:
1) FR4 reinforcing: The main components are glass fiber cloth and epoxy resin, which are the same as FR4 used in PCB.
2) Reinforcement of steel sheet: Composition of steel, with strong hardness and support strength;
3) PI reinforcing: The same as the covering film, there are three parts of PI and glued paper, but the PI layer is thicker, which can be produced proportionally from 2MIL to 9MIL.
4.Other auxiliary materials
1) Pure glue: This adhesive film is a kind of heat-curable acrylate adhesive film, which consists of protective paper/release film and a layer of glue. It is mainly used for laminating board, soft-hard bonding board and FR-4/steel sheet reinforcing board.
2) Electromagnetic protective film: paste on the surface of the board to shield.
3) Pure copper foil: only copper foil, mainly used for hollow board production.
There are six types of FPC:
A. Single-sided Flexible Circuit Board: Only one side has a circuit.
B. Double-sided flexible PCB: There are circuits on both sides.
C. Hollow-out Flexible PCB board: also known as window board.
D. Layered

Flexible PCB

board: two-sided circuits (separate).
E. Multilayer

Flexible PCB

board: two or more layers.
F. Rigid-Flexible PCB: Products Combining Flexible PCB with Rigid PCB.
At present, we are the main supplier of flexible circuit boards for smart wearing equipment. In addition, we also produce flexible circuit boards for 5G base stations, high-frequency PCB, high-speed PCB, radio frequency PCB, high-precision PCBs and Flexible Circuit Board Assembly services.
---
Flexible PCB Manufacturing Capability
Learn more about JHY PCB by exploring the manufacturing capability of Flexible PCB below. We can do more than you can imagine.
Items

Manufacturing

Capability

PCB Layers

1 - 8layers

Laminate

DuPont PI, Shengyi PI

Maximum PCB Size(Length x Width)

Single Sided PCB

480*4000mm

Double Sided PCB

480*1800mm

Multilayers

236*600mm

Minimum Board Thickness

Single Sided PCB

0.05mm+/-0.02mm

Double Sided PCB

0.08mm+/-0.02mm

Multilayers

As per Gerber

Finished Board Thickness

1-6L

0.05mm-0.6mm

8L

1.6mm

Min Tracing/Spacing

Copper Thickness 1/3 oz:

0.076mm/0.076mm (1-6L)

0.05mm/0.05mm (8L)

Copper Thickness 1/2 oz:

0.076mm/0.076mm (1-6L)

0.06mm/0.06mm (8L)

Copper Thickness 1oz:

0.1mm/0.1mm (1-6L)

0.065mm/0.065mm (8L)

Min. Annular Ring

4mil

Minimum Hole Size

1-6L

0.2mm(8mil) (CNC)

8L

0.15mm(CNC)

Solder Mask Color

Green, White, Blue, Black, Red, Yellow

Solder-stop coating---Coverlay

PI and PET film




Silkscreen Color

White, Black, Yellow




Surface Finish

OSP

e HASL

ENIG(Electroless NickLead-Freeion Gold)

Ni thickness:2-6um

Au thickness:0.025-0.05um

Flash Gold

Ni thickness:2-8um

Au thickness:0.025-0.15um

Immersion Tin

Tin thickness:0.5-1um

PlatingTin

Tin thickness:1-10um

Laser cuPunching

Special technologies

Peelable solder mask

Gold fingers

Stiffener (only for PI/FR4 substrate)

Impedance Control+/-10%

Rigid Flex PCB
PCB Shipment
JHY PCB offers flexible shipping methods for our customers, you may choose from one of the methods below.